BONNE ANNEE de la part de notre Président, Sylvain : J'espère que 2015 nous apportera autant de plaisir et de succès qu'en 2014. En 2014 Toastmasters Nice s'est bien 'mouillé la patte' dans tous les concours inter-clubs en anglais et en français. Notre objectif pour cette nouvelle année est d'encourager tous nos nouveaux membres à atteindre le niveau de 'Compétant Communicateur (CC) le plus rapidement possible afin de pouvoir progresser vers les programmes plus avancés ainsi que briller aux concours futurs.
Christmas Party 16 December 2014 – Soirée de Noël 16 Décembre 2014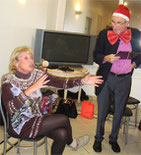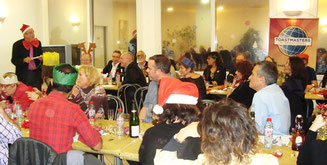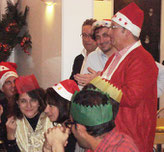 Our Christmas Party hosted by our sister club, Toastmasters Côte d'Azur was a great success with around 45 members and guests present to enjoy an abundance of fantasy and fun.
---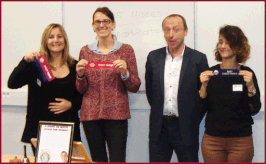 Réunion/Meeting 01.12.2014
Marjorie, Anne et Daniel ont livré 3 excellents discours. Miguel a présenté des Impros époustouflantes …" tu es la jeune femme du nouveau père Noël. Que fais-tu pour qu'il reste à la maison avec toi pour le réveillon"… Notre gagnante, Vanessa, a utilisé son charme, du chantage et ENCORE …afin de séduire son Chéri trop consciencieux.
---
21-23 Novembre District Conference Lyon
Congratulations to all the contestants and organizers in 'Happy Lyon' for a great show.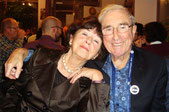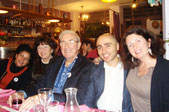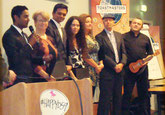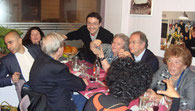 ---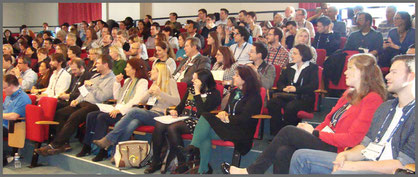 Our still young sector 'F' did extraordinarily well winning 4 awards out of 12: Alexandro ZAMBELLI (Villeneuve Loubet) 2ème place 'Improvisations'/3ème place 'Discours Humoristique' en français. Dominique CARRASCO (Toulouse) 2ème place 'Discours humoristique' en français/1st place 'Humorous Speech' in English.
Réunion/Meeting 17.11.2014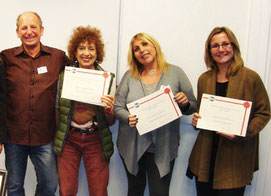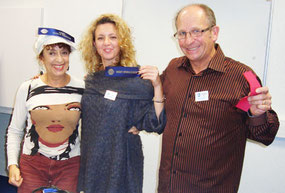 11.10.2014 Concours (niveau Secteur) organisé par Toastmasters Côte d'Azur
Concours Improvisations en français/TableTopics in English Concours Discours Humoristique/Humorous Speech Contest : Gagnants Toastmasters Nice: Discours en anglais : Frank 1er Régine 2ème Impros.: Anne 1er (anglais et français) Vanessa 2ème (français) Discours en français: Régine 3ème BRAVO Anne, Vanessa et Frank!
Concours à Aix-en-Provence le 08.11.2014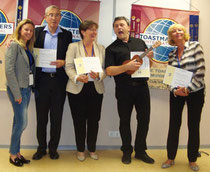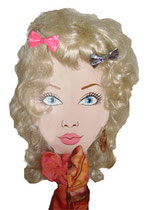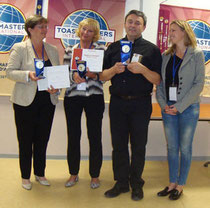 Anne excelled herself in Aix and won the Table Topics (English) and 'Improvisations (en français). She will represent our Club in Lyon for the Toastmasters District F finals. Régine, Vanessa both obtained places, but Frank went overtime with his 'blond toy-girl' Esmeralda (centre image). Attention visual aids like Esmeralda can be tricky to handle.
Toastmasters Nice Meeting/Réunion 03.11.2014
A great meeting of 22 members and guests. Two of our guests, Majorie and Nathalie, decided to join the club. A gauche, Régine, gagnante improvisations. The Meeting ended on a happy note even if slightly over time.
---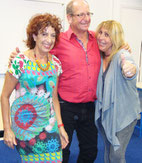 Toastmasters Nice Meeting/Réunion 20.10.2014
A really good meeting with about 20 people present including 6 guests. Our guests were tremendous and entered whole-heartedly into our table topics session. Miguel our new member gave an extremely professional powerpoint presentation on 'Collective Financing'. Régine revamped her Club winning speech in English and her 'roving third hand' was used with great 'feeling.' and caused a sensation. Our 'contented' President' withe two new members, Pandora and Corinne.
---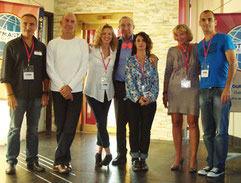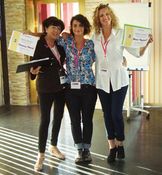 ---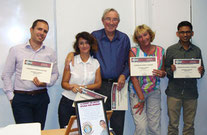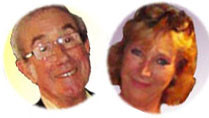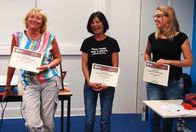 29.09.2014 Concours Improvisations/Table Topics Contest 06.10.2014 concours discours Humoristique/Humorous Speech Contest
A great turn-out of members and guests for both contests
Our winners will now go on to next round with our sister club, Toastmasters Cote d'Azur.
Saturday 11 October 2014: 13.30 – 17.30 ILEX Center, 1292 chemin des combes, 06600 Antibes (dégeuner facultatif à midi. Contactez Jean). Venez nombreux pour SUPPORTER nos gagnants : Anne, Vanessa, Régine et Frank. Vous allez profiter d'une journée formidable pleine d'humour et d'encouragement.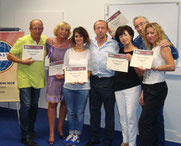 ---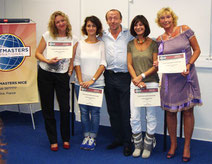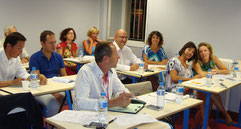 Meeting/Réunion 01.09.2014
This was our first meeting in our new venue right in the middle of Nice's 'Old Town'. 15 Members including 3 guests turned up to create a warm and friendly atmosphere. Great News – Fréderique is back with us and in great form.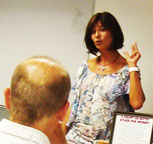 ---
Special Meeting 27.07.2014
A Toastmasters' Year End special get-to-gether chez Maggie and Frank. Everyone chipped in on the food and fun. A Great afternoon was the obvious outcome.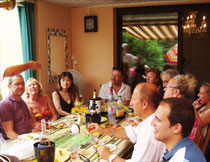 ---

Réunion/Meeting 19.05.2014 – Vanessa Gagnante/Winner.
Nos orateurs, Cécile et Philippe, ont livré deux bons discours bien structurés. Nos invites, Andrew et Anand, ont bien contribué à l'atmosphère de la soirée. La Conférence 2014 a été dynamique et magnifique offrant un énorme choix d'orateurs étoiles. Notre secteur a remporté le premier prix pour les discours et évaluations en français. Bravo, Grégory et Carol !

Réunion/Meeting 04.05.2014
There were 11 toastmasters and guests present at this meeting with a number of last minute cancellations. Maggie introduced our new Committee for 2014/2015 all of whom were duly and democratically elected. Our Table Topics winner was our guest Francesco. The Best Speaker ribbon went to Frank . Our Best Evaluator was Christelle.
---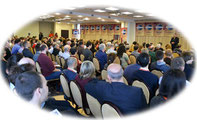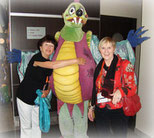 Toastmasters Spring Conference/ Conférence de Printemps, Cracow/Cracovie
16/18 May 2014 'CHALLENGE THE DRAGON'. Cracow hosted the Toastmasters European Spring Conference 2014 consisted of over 450 happy toastmasters listening and learning from an assortment of first-class speeches and some highly professional workshops. A friendly and beautifully run conference. Many thanks to our Polish friends and a big hug for their lovely dragon.
April/Avril 5 – Notre prémier Concours 'Inter Club'
---
Réunion/Meeting 21.04.2014
Réunion/Meeting 21.04.2014
Maggie nous a présenté quelques coutumes de Pâques savoureuses et inhabituelles. Cela a été suivi par trois discours bien préparés Alors, pour fêter Pâques, printemps et une bonne réunion, nous avons terminé la soirée au tour d'un pot d'amitié.
---
Réunion/Meeting 07.04.2014

We had a record attendance 13 members and 10 guests present and our own dear Frédérique returned after a long convalescence looking as glamourous and dynamic as ever. Sylvain presented the table topics in which our guests participated. We had two excellent and well-prepared speeches from Christelle and Daniel creatively evaluated by Sophie and Cecilia. Frank summed up the evening which ended ON TIME and Sophie organised a good sign-up for the next meeting.
---
17.03.2014 Evaluation Contest/Concours Evaluation
Nous avons continué notre saison de concours avec les Concours d'évaluation (anglais et français). Nos deux orateurs (Philippe et Daniel) ont livré des discours excellents à nos évaluateurs avides rendant l'atmosphère chaleureuse et conviviale.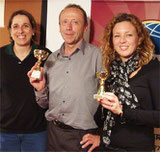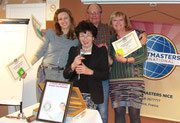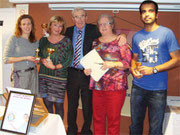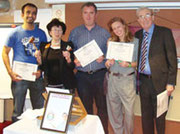 Concours EVALUATIONS Contest 02.03.2015
1ére Place Evaluation en français Anne Topenot 1st Place Evaluation in English Anne Topenot 2nd Place Evaluation in English Frank Thorogood. Many thanks to Marjorie Billaud & Nathalie for two brilliant Target Speeches.
Winners will now compete in the Toastmasters Division Contest in Saint Raphael 28 March
---
Réunion/Meeting 17.02.2014
Niel nous a donné quelques improvisations savoureuses, Michel a présenté quatre excellents discours et Linda a bien activé son équipe d'évaluateurs et techniciens.
Et voici nos lauriers : Anne, la Reine des improvisations – Régine, la meilleure oratrice – Christelle, Danaelle et Cécilia ont reçus les rubans pour leur discours 'Briser la Glace' et notre meilleur évaluateur était François.


---

Réunion/Meeting 03.02.2014
With 18 of us present (including 4 guests). Vanessa produced some piquant Table Topics in which our guests happily participated. Three diverting speeches from Philippe, Nisseem and Frank. Some well thought-out evaluations from Francois, Daniel and Alan. Gramatical howlers and gaffes were few and everybody seemed to end their role on time. We finished on time and our valient committee team stayed behind to discuss serious club business. Onward to some world-shattering speeches for the Spring contests.
---
Réunion/Meeting 20.01.2014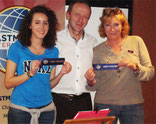 La soirée a évoqué des grandes initiatives par Sophie et Daniel en remplaçant notre Président et Maître des Improvisations.
Frank était notre vainquer des impros. Nous avons eu deux gagnants comme meilleurs orateurs (plutôt 'trices') – Régine et Vanessa. Nisseem était notre meilleur évaluateur. Danaelle est devenue nouveau membre. Ceci nous ammène à 25 Toastmasters avides et enthousiastes.
---
Réunion/Meeting 06.01.2014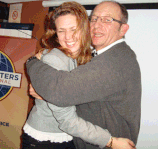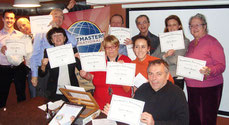 19 people were present for our first meeting of 2014 including 6 guests. Our TM of the evening, Sylvain introduced the programme, with Régine as Table Topics Master. Anne was the Winer. Maggie continued the evening by introducing three excellent speeches from. Niseem's 'Icebreaker', Aurélien and Michel (our winner).Our three evaluators, Frank, François (our winner) and Anne did an excellent job backed up by the Techno-team. Frank prepared the next meeting.